Social Casino Games: A Guide for Parents
There has been a lot of talk in the media of late about the blurring of lines between gaming and gambling. Most concerns have focused on loot boxes and pay-to-win features in games that can cause young gamers to develop an unhealthy relationship with gambling as adults. As a parent of gamers, I was keen to better understand the risks of gambling within games and on further investigation I found another area of concern that has received less media coverage in Ireland: the addictive world of Social Casino Games (SCGs)
The convergence between the worlds of gaming and gambling is never more apparent than with SCGs. These games closely simulate monetary gambling games, such as slots, poker, blackjack, lotto, and bingo, but use virtual currency in place of real money when placing bets and earning winnings. They can be played via online casino apps or on social media platforms such as Facebook. Zynga, Slotomania, DoubleDown Casino and BigFish provide some of the most popular social casino games. You can play these games by yourself, with your friends or with strangers online and can track your progress via leaderboards. SCGs are free-to-play and use in-app purchases to generate large revenues. Given that real money betting is not taking place and SCGs do not ever pay out cash winnings they are not classified as gambling and are therefore not subject to the same levels of regulation.
So what does this mean for young gamers?
Unlike land and online monetary casinos there is no age restriction so anyone with an internet connection can play SCGs.
There is no monetary barrier to begin play. However once initial credits are exhausted players do spend real money on extra credits and cosmetic and functional items to continue and improve play, but they can never cash in their winnings.
The games provide a training ground to become familiar with the rules of gambling, making it easier to transition into monetary gambling. For example, when you install Zynga there are practise rounds that teach you the rules of Texas Hold'em before you start playing. Promotions for other games, some with monetary gambling options, are regularly provided.
Teens will experience the same emotions that engage real world gamblers when playing SCGs: the anticipation and unpredictability of outcomes, the thrill of wins and losses, and so on.
The hooks used to attract and monetise players can be even more aggressive than in real world gambling as they do not have to adhere to regulations. For example, they can be designed to let newer players level up quickly, encouraging them to stick with the game.
Daily offers and timed playing bonuses are provided to encourage players to make them part of their daily routine and to keep playing once online.
The social aspect appeals to teens – they can easily message their friends to join a game or "share" their big wins online with their followers or even stream their play or watch others. Some of the most viewed poker and slots streams on Twitch are of SCG play.
The use of a leaderboard encourages competition and it seems likely that some players listed are actually bots to enable the real players to enjoy more rapid progress.
As they never have to pay out SCGs are designed with a high success rate so young gamers get a false sense of their skill level and their chance of winning if they begin gambling with real money.
Worryingly research studies from Canada[1] and Australia[2] have reported a significant association exists between SCG play, monetary gambling and problem gambling among adolescents. According to the UK Gambling Commission more than one in 10 of 11-16 year olds follow gambling companies on social media and they are three times more likely to spend real money on gambling. This unregulated SCG market, worth a reported $5.2bn in 2018, is still growing at a fast rate and is being promoted aggressively to social media users so parents beware.
Advice to parents
Ideally you would keep your kids away from highly addictive social casino games but if they do play them then it is very important to agree clear spending limits and restrict time spent playing. Research shows that teens who make in-app purchases in SCGs are 3-4 times more likely to begin gambling with money.
SCGs are just one area where kids are encouraged to gamble through games today so it's important to talk to your young gamers about gambling myths and potential risks if they are to develop a healthy relationship with gambling in later life.
When you start the conversation try to engage in your child's online life by asking about their own experiences of gambling within games. My oldest son doesn't have a Facebook account and has never played SCGs, but he was able to show me a gambling challenge within Red Dead Redemption 2 and that provided an opening for us to chat about gambling in games.
Before starting the conversation try to familiarise yourself with the language of gaming if you can. This can be a daunting prospect when dealing with this tech-savvy group but check out the CyberSafeIreland glossary for parents on this. There's also a guide available from the Problem Gambling Ireland website, which explains common gaming terms and technologies, as well as giving tips on how to talk to gamers about gambling.
[1] Study published in BMC Public Health, conducted by The Centre for Addiction and Mental Health (CAMH) in Canada, https://bmcpublichealth.biomedcentral.com/articles/10.1186/s12889-018-6069-2
[2] Study of social gaming habits in young children, conducted by School of Psychology at the University of Adelaide, https://www.ncbi.nlm.nih.gov/pmc/articles/PMC5264407/,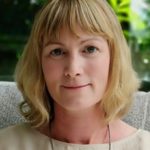 Olwyn Beresford (Guest Blogger)
Olwyn Beresford holds a degree in Computer Science and a MBA and worked in the software industry for many years. As a mother of teens and tweens she has experienced firsthand the challenges that parents face in keeping children safe online and wants to contribute to education in this area. She has a particular interest in reducing gaming and gambling related harms, and volunteers for the charity Extern Problem Gambling Project and is a regular guest blogger for CyberSafeIreland about gaming. Olwyn is now also one of our CyberSafeIreland trainers, delivering to both schools and parents since August 2020.