Esports & Celebrity Gamers? Part 1: The Stats
Many kids today enjoy watching gamers, whether that involves live streaming of esports events or viewing celebrity gamers playing their favourite games. Their parents often fail to see the appeal of this and falsely assume that it is just a phase. A little while back a friend said to me that she really dislikes her son watching YouTubers gaming because it's just so mindless. Well…as someone who recently enjoyed an episode of First Dates Ireland I try not to judge my kids on their choice of entertainment! As parents we don't need to enjoy watching gaming ourselves, but we do want to ensure that our kids are safe while doing so as their interest may well last into adulthood.
Before talking to your child about their interests and considering safety concerns, it's useful to have an understanding of how the industry works. Esports (or electronic sports) refers to multiplayer video games played competitively by professional gamers (in teams or individually) and watched by spectators. First person shooter, battle arena and sports titles lend themselves well to this kind of competition.[1] There are many different esports leagues and tournaments[2], with events streamed through Amazon's Twitch, Google's YouTube, Facebook Gaming, and Microsoft's Mixer. Larger tournaments are hosted in front of live audiences. For example, last July the Fortnite World Cup was watched by 19,000 fans in New York's Arthur Ashe stadium, a venue more commonly associated with US Open tennis. Global viewing figures peaked during the solos final, which was watched live by more than 2.3 million across YouTube and Twitch. This one tournament had a $30 million prize fund, with the 16 year old winner of the solos competition, Kyle "Bugha" Giersdorf, walking away with $3 million prize money. To put that figure into context, the weekend before Shane Lowry won the 2019 British Open and took home prize money of $1.935 million from a total purse of $10.75 million, so the esports pot was significantly bigger.
Esports audiences are made up of both young men and women, typically millennials and Generation Z, with more than half aged 21-35. 443 million people worldwide now watch esports tournaments regularly. While some watch content to pick up tips for games they play, many watch purely for entertainment. In fact 40% say they do not play the games that they watch, much like fans of more traditional sports. As with other sports there's money to be made through the sale of broadcasting rights, advertising[3], sponsorship deals, and merchandise for the organisers and players[4].
The biggest earners in gaming are not the prize winning athletes of esports[1], but the gaming influencers with the most followers[2]. According to Forbes "the ten top-earning gamers have a combined 270 million followers across YouTube, Twitch and Mixer and earned $121 million last year"[3]. The biggest earner of 2019 was Fortnite famous Tyler "Ninja" Blevins, on $17 million, followed by top YouTuber Felix "PewDiePie" Kjellberg on $15 million. Interestingly Ninja won less than $100,000 from competing and didn't even qualify for the Fortnite World Cup. But his profile rivals that of high profile athletes in more traditional sports. Last year Blevins, not only signed an exclusive deal with Microsoft[4], but also appeared on popular US chat shows, NHL promotions, Samsung ads, Red Bull cans, Walmart bedding and launched the "Ninja" Adidas trainer. Ask any child and they'll tell you who Ninja is, showing just how mainstream gaming is today.
Professional gaming has matured and moved on from the early years of match fixing scandals and worries about toxicity within the sport. Some countries[5] are now defining strategies for esports development and college scholarships[6] are offered in the field. The lack of a world sports federation has slowed down its acceptance as a medal event for the Asian Games in 2022, but gaming remains a demonstration event at this, and is planned for inclusion at the Paris Olympics in 2024 as a demo event also. Time will tell how the industry evolves from here, but its widespread and lasting appeal is not in doubt, in spite of any misgivings older generations may have about gaming as a bona fide sport.
——-
Image
"THE GAMER – MAKING OF" by Gabor Richter is licensed under CC BY-NC-ND 4.0
Sources
[1] The biggest titles currently (by prize money rather than number of tournaments or players) are DOTA 2 (prize money of $217,079,6211267 across 1267 tournaments), Counter-Strike:Global Offensive (CS:GO), Fortnite, League of Legends (LoL), and StarCraft.
[2] Some of the larger ones are hosted by the ESL (Electronic Sports League) and others by games publishers and creators specifically for their own games titles. Top leagues: Overwatch League, League of Legends Championship Series, Call of Duty World League, Rocket League Championship Series, PUBG Global Championship. Top tournaments: The International (DOTA 2), Intel Extreme Masters (Starcraft II, CS:GO, Quake Live, LoL, Hearthstone etc.), CS:GO Majors, Overwatch World Cup, Fortnite World Cup Finals, Evolution Championship series (fighting games).
[3] Advertising spend in esports was estimated at $3.3 billion in 2019, as big brands attempted to draw the attention of the young audience that esports attracts.
[4] Individual gamers can earn through a variety of sources besides prize money – league salaries, sponsorship, broadcasting deals, ads, and donations from fans.
[1] DOTA Team OG had the top earning competitive gamers with no. 1 Johan "n0tail" Sundstein earning $6,890,591.
[2] Deals with platform providers can be formed if followers numbers reach certain levels. On Twitch for example streamers can expect to earn a minimum of 50% of subscriber fees, as well as attracting sponsors, being paid for running ads and receiving one off payments or "donations" from viewers. And increasingly top gamers are signing exclusive lucrative deals with one platform provider.
[3] Forbes top earning gamers https://www.forbes.com/sites/mattperez/2020/01/29/top-earning-video-gamers-the-ten-highest-paid-players-pocketed-more-than-120-million-in-2019/#57a85b544880
[4] Last August Ninja left Twitch when he signed an exclusive lucrative deal with Microsoft to stream only on Mixer.
[5] Last May Denmark became the first European country to announce a government strategy for the development of esports.
[6] Esports is part of the high school and collegiate sports arena in America, where scholarships are offered to students.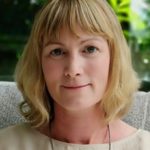 Olwyn Beresford (Guest Blogger)
Olwyn Beresford holds a degree in Computer Science and a MBA and worked in the software industry for many years. As a mother of teens and tweens she has experienced firsthand the challenges that parents face in keeping children safe online and wants to contribute to education in this area. She has a particular interest in reducing gaming and gambling related harms, and volunteers for the charity Extern Problem Gambling Project and is a regular guest blogger for CyberSafeIreland about gaming. Olwyn is now also one of our CyberSafeIreland trainers, delivering to both schools and parents since August 2020.