"Family Friendly" games: why you should you be wary of purchases…
PEGI (Pan European Game Information)was formed to help European parents make informed decisions when they purchase video games and their guidance is extremely valuable. For any busy parent it's tempting to rely on PEGI to determine what games are suitable for your child to play. However, in recent years games manufacturers have found new ways to monetise games and PEGI has not yet responded to this change.
I took a look at just two game categories, where PEGI 3 ratings are being applied, but parents, you really need to be wary.
Sports Themed Games are often assumed to be harmless because they are less likely to feature the violence, sexual content or offensive language that typically push up the age rating. However, the PEGI 3 rating assigned to two of the biggest sports games titles today does not tell the whole story.
In EA Games' FIFA Ultimate Team (FUT) you build up your dream team, using players from different leagues, by purchasing randomised card packs (or loot boxes✢). The contents of the packs, and the odds of receiving specific players, are unknown at the time of purchase so they act as a "game of chance" within the wider game. These packs can be purchased using FIFA Points that are bought with real money, thereby linking your likelihood of success in the game to your purchasing power✤. Children enjoy the thrill of opening mystery packs and can easily get carried away, trying to buy their way to a successful result. In 2019 FUT micro-transactions exceeded sales from the FIFA game itself and accounted for 28% of EA Games' revenues.
NBA 2K MyTeam from 2K Games takes the same approach, using mystery cards packs to build your dream team. In addition, the use of gambling imagery to push its in-game purchases has increased with each new release of the game. So much so that the 2K20 MyTeam trailer focuses on the excitement of the randomised micro-transactions within the game, rather than any basketball gameplay. It shows card packs being opened, as well as the flashy imagery of slot machines, a wheel of fortune, and Japanese pachinko machines.
Casual games, like puzzle and matching apps, can also appear quite harmless at first glance, especially as many feature cartoon imagery that appeals to kids and parents alike. While these games may be listed as free-to-play, many feature pay-to-win purchases that entice children to spend in game. It is also common for casual apps to use casino style imagery, such as wheels of fortune, slot machines, and bingo, alongside their cartoon imagery.
King Games' Candy Crush Saga is a good example of a "free-to-play" app that generates huge revenue from in-app purchases, which range in cost from 79 cents to €169.99 per item. This match-three puzzle app, with its colourful candy theme, was the no.4 ranked app for global revenue for the first half of 2019✥. King earned $1.5 billion in 2018 from the sale of extra lives, extra moves, colour bombs, lollipop hammers, and gold bars. Gamers are frequently prompted to make purchases in this PEGI 3 app and, as the difficulty increases, the offer to buy your way to the next level may feel very tempting or even necessary for young gamers.
The reason that PEGI 3 is applied to these casual and sports themed games is that PEGI has quite restrictive categories and definitions that it uses when determining an age rating. The presence and promotion of pay-to-win purchases and loot boxes does not increase the age rating under the current system. In addition, the gambling descriptor is not applied for modified games of chance, so using casino style imagery or mechanics does not qualify. Even social casino games, which exactly replicate real world casino games, are only rated PEGI 12, because gamers can not extract money from the game.
However, using games of chance within a game to select items, characters or actions, increases excitement and makes these games more addictive to play. It also normalises gambling concepts for young children. There have been many cases reported of children running up large credit cards bills bulk buying card packs and other in-game purchases, without their parents knowledge. Children can not be expected to exhibit good judgement when games manufacturers are using techniques, perfected in the gambling industry, to hook consumers into spending more time and money playing the game.
In recent years governments have become increasingly concerned the exploitation of younger gamers✦. The rise of gaming and gambling addictions in young people is a recognised public health concern✧ internationally and one that is only likely to grow if the games industry is left to self regulate. Today in Ireland, it is up to us to limit our children's exposure to certain in-game purchases and to watch out for signs of compulsive spending.
ADVICE FOR PARENTS
For any game with purchases, you should agree spending limits up front and monitor your child's spending carefully. Check out the CyberSafeIreland blog post, Kids Spending Money in Games, which provides valuable advice to parents on how to manage your child's spending on different games consoles.
To make an informed decision about a specific game it is best to seek out multiple sources of information, to supplement the PEGI rating.
For apps in the Apple App Store or Google Play Store scroll down to read the list of available in-app purchases and their pricing. Bulk purchases, in particular, can lead to significant spending in game.
To get a good feel for what your child will encounter during gameplay you could play the game yourself, but this isn't always practical, especially for larger console games. Taking the time to watch others play the game is the next best thing. Children often go on to YouTube or Twitch✭ to learn more about the games they play and so can you.
Access online games reviews, which can give great insight into the importance attached to in-game purchases and whether it is possible, or enjoyable, to grind your way through the game without spending. IGN, Game Informer or Metacritic are all popular but my-go source of information for kids remains Common Sense Media. It will provide an age rating and a game description, as well as reviews from both parents and kids. It also includes a "Talk to your kids about …" section at the end of the game review, which identifies game features that you should talk to your child about. Interestingly, commonsensemedia.org rates NBA 2K20 and FIFA 20 as 10+ and Candy Crush as 13+, and there are very clear concerns raised about addiction and pushy purchases in the games descriptions and reviews.
Finally you will need to monitor your child's gameplay and spending because games manufacturers are constantly adding functionality through in-game purchases and downloadable content (DLCs✯).
For more information on potentially addictive content in games you can access Problem Gambling Ireland's Gamers' Guide to Gambling.
—————–
Sources
✢ A loot box is a consumable item offered for purchase in a video game or app that contains mystery or randomised content. Some items provide cosmetic enhancements, others functional enhancements that impact your success in the game. They are frequently linked to gambling and compulsive spending.
✤ Note that it is alternatively possible to purchase packs using FUT coins earned in game.
✥ Source: https://sensortower.com/blog/app-revenue-and-downloads-1h-2019
✦ A number of countries, including China, Japan, Australia, Belgium and the Netherlands have included loot boxes under their gambling legislation and restricted their sale. The USA is considering a complete ban on all pay-to-win purchases in games. The UK parliament recently heard recommendations that loot boxes be included under their gambling legislation and there have been calls to appoint a UK regulator for the gaming industry.
✧ The NHS has recently opened a much needed clinic in the UK dedicated to helping children struggling with gaming and gambling addiction.
✭ Twitch is one of many live streaming platforms available today including YouTube, Facebook, and Instagram, but Twitch is by far the most popular for gamers. The platform focuses on streaming of live and on demand gameplay of video games and esports events.
✯ A DLC is a one off online purchase that adds specific functionality to a video game, such as additional levels or missions.
Image:"Game Art – Ludo Party"by iKame Artist is licensed under CC BY-NC-ND 4.0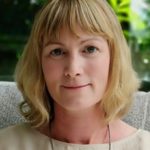 Olwyn Beresford (Guest Blogger)
Olwyn Beresford holds a degree in Computer Science and a MBA and worked in the software industry for many years. As a mother of teens and tweens she has experienced firsthand the challenges that parents face in keeping children safe online and wants to contribute to education in this area. She has a particular interest in reducing gaming and gambling related harms, and volunteers for the charity Extern Problem Gambling Project and is a regular guest blogger for CyberSafeIreland about gaming. Olwyn is now also one of our CyberSafeIreland trainers, delivering to both schools and parents since August 2020.