Should my younger children be using STEAM?
I was recently asked a question about whether a child in primary school should useSteam. My initial reaction was to say that it's basically the same as gaming on a console – it will still come down to carefully selecting games and ongoing monitoring of your child's online gaming activity. However there are social media aspects to the Steam platform and it is because of this that its creator, Valve, has indicated that users should be over 13. It is worth noting that Valve have done a good job with their parental controls and I can say that my own experience of the platform has been very positive to date.
For those unfamiliar with it, Steam is the world's biggest PC gaming distribution platform and the de facto place to go for those wanting to game on a PC. The number of concurrent users on the platform hit record levels during the spring lockdown, with a peak in April of 24,535,923! Competitive multiplayer games still dominate on the platform. In addition to enabling multiplayer gaming, it also provides social networking and video streaming services for the PC gaming community.
There can be different reasons why a child may request access to Steam if they already have a games console. A child may want to play a game that is exclusive to Steam or may prefer PC controls for certain game genres or competitive gaming. For example, my eldest son moves to his PC when playing his RTS (real time strategy) games, but still plays on a PS4 for other games. Storage options are another consideration and potential benefit of gaming on Steam. Or perhaps the child may be interested in the community forums for their favourite games and the broadcasting offering.
If your child is asking for access to Steam then consider the following:
What games best suit your child based on their age and interests?
There is a huge range of games available in the Steam store across all genres. The most popular games currently – Defence of the Ancients (DOTA) 2, Counter Strike:Global Offensive (CS:GO), PlayerUnknown's Battlegrounds (PUBG), Grand Theft Auto (GTA) V and Tom Clancy's Rainbow Six Siege – all feature mature content and should only be accessed by older teens. But there are lots of games that are suitable for younger children too, with some having educational value, like those RTS games my son enjoys. If you are used to the console and mobile stores then you may expect to see an age rating on games. This is not a requirement in the Steam Store, although many games do include a Mature Content Description.
It is a good idea to do your own research on games before purchasing regardless of the platform. I would recommend that you check to see if the European or US rating agencies (PEGI/ESRB) have rated the game, go to Common Sense Media to see game reviews and finally access some gameplay on YouTube or Twitch to get a flavour for the content. Using Steam's parental controls, called Family View, you can then create a restricted library of games that your child can play.
How much and how often are they spending in games?
Many children get carried away spending on in-game items, especially in free to play games, where they are heavily encouraged to buy. Be aware that the potential is there for a child to go on a spending spree if you leave your payment details on any device or platform. Encourage your kids to earn through gameplay, save spending for special occasions and not get caught up chasing losses with loot box* purchases.
It is worth noting that there is an open interface to the Steam marketplace that enables the transfer of in-game items, usually referred to as skins**, to illegal third party sites. These skins may have been earned through gameplay, returned in a loot box, or bought or traded for on Steam's marketplace. Once transferred children can cash in their skins or use them to place bets on professional gaming events (esports) on these third party sites. This practice, known as skin gambling, began with the game CS:GO but is available in some other gaming communities too and has enabled underage gambling for some gaming enthusiasts.
Who will they interact with?
There are chat features in multiplayer games, regardless of the platform, so children could engage with strangers who wish to exploit or harass them. Be aware that if you let your child play a more mature game, then he/she is more likely to be engaging with older players online. There is also an increased chance of your child encountering toxic behaviours when playing competitive games. Recent US research*** indicates that harassment in games continues to be a problem, more so in voice than text chat, and can occur both in and out of game. This same research indicated that PC gamers encountered less harassment than those gaming on consoles. In October Valve announced an extension to their chat filtering capabilities§ whereby strong profanity and slurs are obscured in Steam Chat by default across the desktop client, web and mobile, as well as in supporting games. Chat with friends is not filtered, but you can enable this if you wish and also customise the filters applied. Be aware that no chat filters are going to be perfect on any platform but this is a welcome addition on Steam.
Regardless of the platform used to game it is important to reduce the likelihood of harmful contact in game. To help with this younger children should be encouraged to game only with those that they know in the offline world and trust. They should be warned against clicking on links that appear in chat boxes or notifications and should not engage in trades with people that they don't know. They should also know how to block and report players and how to mute voice and text chat in game.
On Steam you should also consider out of game contact and how comfortable you are with your child participating in community forums for games. You can use Family View to restrict access to community generated content if you do not want your child engaging in chat on these forums and possibly oversharing with strangers.
What are they watching and who are they sharing with?
On Steam there are broadcasting opportunities so your child could be watching streamed gameplay or creating content. You may want to limit young children's access by blocking this feature, especially if you think they may watch gameplay for mature games or overshare.
My son uses my Steam account to game, but you may prefer to set up separate accounts for your children or may need multiple accounts if you plan to game together in a multiplayer game. Whatever your set up I would recommend using Family View's PIN protected accounts to make your Steam clients kid-friendly. Depending on your children's ages you can then decide if you need to be in control of their online profiles, their friends, their games libraries, their access to community generated content or their access to the store.
Overall I believe that children can have a really positive experience gaming on the Steam platform, if access is restricted to age appropriate games and features and they can openly chat to their parents/carers about their online gaming activity.
++++++++++
Notes:
*Lootbox – a random selection of virtual items. They have been likened to gambling due to the unknown element of the purchase.
** Skin – cosmetic item used to change the appearance of a character, weapon or piece of equipment in a game.
*** Harassment in games: https://www.adl.org/media/15349/download
§ Chat filtering on Steam: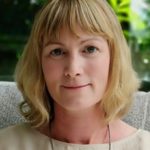 Olwyn Beresford (Guest Blogger)
Olwyn Beresford holds a degree in Computer Science and a MBA and worked in the software industry for many years. As a mother of teens and tweens she has experienced firsthand the challenges that parents face in keeping children safe online and wants to contribute to education in this area. She has a particular interest in reducing gaming and gambling related harms, and volunteers for the charity Extern Problem Gambling Project and is a regular guest blogger for CyberSafeIreland about gaming. Olwyn is now also one of our CyberSafeIreland trainers, delivering to both schools and parents since August 2020.