Is online gaming a safe socialising option?
With millions of people spending much more time at home since the beginning of the Covid-19 crisis, many have turned to gaming to occupy themselves and to connect to others. March and April saw record sales of games and game consoles. There were more than 13 billion mobile game installs across the App Store and Play Store in Q1 alone, with further growth in April. Activity on the online gaming marketplace STEAM surged, with more than 24 million people playing at peak time by the end of March. Telecom companies also reported significant increases in online gaming during peak hours, up by as much as 75% in some regions under lockdown. Viewing figures on Twitch and YouTube have also soared – in Q1 Twitch surpassed 3 billion hours watched for the first time, with average concurrent viewership of 1.4 million; in the absence of more conventional sports competitions, esports coverage also moved to mainstream TV channels and athletes from the worlds of soccer, motor racing and golf took part in virtual sports competitions.
Aware of its huge global reach, the games industry launched a campaign titled #playaparttogether in March. This campaign promotes World Health Organisation guidelines on COVID-19. It was just this time last year that the WHO added gaming disorder (1) to the 11th revision of the International Classification of Diseases (ICD-11). At that time a partnership between games manufacturers and the WHO seemed unlikely, but priorities have since changed. Ray Chambers, the WHO's ambassador for global strategy, has been quoted recently as saying, "Having these entertainment options is helping people to stay home and not feel like they have to go out and meet people." Gaming is now being promoted as a safe social option!
Of course the WHO is not encouraging non-stop gaming. It primarily promotes healthy habits under lockdown – exercise regularly, eat healthily, read and meditate. However gaming can provide a good source of entertainment, when balanced out with these other activities.
Speaking as a parent, online gaming has provided a much needed way for my kids to engage with their friends online, when they can't play together in person. We had to modify some of our house rules to suit the current circumstances, but we still focused on the same five areas: who you friend, in-game behaviours, game suitability, time spent gaming, and in-game spending (see appendix below for more on these rules). Having clear rules has been vital for my younger children as they gained access that was previously not permitted. Even with rules in place we've had plenty of disagreements over the last 2 months. There have been learning opportunities too, as they navigate the world of online gaming for the first time. I am hopeful that the time limits naturally adjust down in the coming months, when more opportunities for offline activities occur, but some level of online play will likely remain.
I'm sure there are some parents who are concerned about their child's gaming habits escalating into risky territory. It is certainly true that for those in recovery from gaming addiction, or those at risk of developing a gaming disorder, that the current situation is challenging. Every risk factor, including isolation, stress, inactivity and unemployment, is heightened. First research figures for Ireland were published (2) shortly before the current pandemic and indicated that 2.4% of regular gamers have gaming disorder, while 5.4% show some disordered gaming traits. It is expected that the prevalence rates for gaming disorder will increase worldwide as a result of the pandemic, but the priority right now for health authorities is slowing the spread of COVID-19.
OUR SUGGESTED HOUSE RULES FOR GAMING
Who you friend: play online with real world friends and have no communication in game with strangers.
In-game behaviour: the usual playground rules apply online so there is to be no grouping together against a single player, no teasing the newbs about gameplay or skins and no bad language. Know how and when to mute others, leave a game or report toxic behaviour.
Game suitability: games must be age appropriate. First person shooter and gambling games have shown the biggest growth on PC since the lockdown and such was the interest in GTA V when the Epic Store made it a free game of the week that it crashed the store and increased player volumes to the point that some services were unavailable. Just because a game is free or friends are playing it doesn't mean that it's suitable for younger children. I would advise any parent to check the age rating and warnings attached by PEGI, read the game review on commonsensemedia.org, and watch some gameplay on YouTube/Twitch before allowing your child to play.
Time spent: time can not be taken in a single sitting and ideally that time is split across different game types, some of which have real life benefits. For example play Minecraft, educational apps, simulation games, and real time strategy games, rather than just our household favourite Fortnite, or for my oldest son the dreaded GTA V.
In-game spending: purchases are still reserved for special occasions with no regular spending in-game or on time limited offers and absolutely no purchases of loot boxes. You can now quickly identify if a game/app contains this gambling feature, using the new PEGI label – "Includes paid random items". Numerous research studies have shown links between in-game spending and gambling and gaming disorders. Interestingly this month a research study (4) into Fortnite spending was published that found the purchases made by friends are the biggest influence and there was no link identified with gaming disorder. Perhaps not every game features that link, but we still have a lot to learn about gaming disorder.
Bear in mind that these are exceptional times and usually for a diagnosis of gaming disorder to be made a duration of at least 12 months of gaming behaviours is considered. But it is a good idea to be attentive to how much time is spent gaming and what the motivation for gaming appears to be. While most of us game for recreation, disordered gamers are more likely to identify competition, escape and coping as their motivation for play. Game genre is also a factor with multiplayer online battle arena games (MOBA), massively multi-player online role-playing games (MMORPG) and Battle Royale games, often associated with gaming disorder for those aged 13-25 (3).
If you have concerns that your child is developing problematic gaming habits and want to know more, the WHO provides a brief explanation of gaming disorder in this video.
Alternatively you could go to the Game Quitters site to take the Video Game Addiction Quiz for Parents. This quick quiz consists of just 9 questions and could help determine if your child is at risk of gaming related harms at this time.
In spite of recent good initiatives from the games industry, such as the #playaparttogether initiative and multiple charity esports events, it isn't possible to say that gaming is a safe social option for everyone. There are risks involved, but agreeing upon usage rules upfront and staying vigilant can help you to manage these risks. At this challenging time many households will likely feel that gaming is providing a welcome source of entertainment for the kids and a much needed break for the parents. Certainly that is true in mine!
++++++++++
Sources
(1) ICD-11 Gaming Disorder – https://icd.who.int/dev11/l-m/en#/http://id.who.int/icd/entity/1448597234
(2) Irish research figures for GD https://www.cambridge.org/core/journals/irish-journal-of-psychological-medicine/article/descriptive-survey-of-online-gaming-characteristics-and-gaming-disorder-in-ireland/206CACB568CBA3531929422A74F8DED2
(3) NHS's first treatment clinic for those age 13-25 with gaming and gambling disorders opened in late 2019 and they identified the most problematic genres, rather than naming specific games.
(4) Fortnite microtransaction research study https://www.sciencedirect.com/science/article/abs/pii/S0306460319310585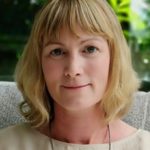 Olwyn Beresford (Guest Blogger)
Olwyn Beresford holds a degree in Computer Science and a MBA and worked in the software industry for many years. As a mother of teens and tweens she has experienced firsthand the challenges that parents face in keeping children safe online and wants to contribute to education in this area. She has a particular interest in reducing gaming and gambling related harms, and volunteers for the charity Extern Problem Gambling Project and is a regular guest blogger for CyberSafeIreland about gaming. Olwyn is now also one of our CyberSafeIreland trainers, delivering to both schools and parents since August 2020.