Is Twitch suitable for my kids?
Last year Twitch entered the top 5 most popular apps in the CyberSafeIreland school surveys for the first time. The platform proved to be far more popular with boys than girls, with 31% of boys aged 8-12 years saying that they use Twitch. Parents are often puzzled that their kids enjoy watching others gaming but Twitch provides a type of live interactive TV that is indisputably entertaining for many people. In December alone 1,876,000,000 hours were watched on the platform and average concurrent viewership was over 2.5 million! Given Twitch's rising popularity with primary school kids it seems like a good time to review the features for parents. Parental advice is provided at the end of the article.
USES
Twitch, which is owned by Amazon, is a live streaming platform that was popularised by the gaming community. It is most often associated with live streaming of personal gameplay and esports events, although you can view on demand as well. There are non gaming categories too, such as music streams, that proved to be popular through 2020 when live concerts were no longer an option. The most popular category with audiences over the last year isn't actually a gaming one. It is Just Chatting, where streamers talk about anything they like, as they interact with viewers and there are a wide variety of channels available from the mundane to the bizarre.
Many users are content to watch but some will want to create and share. Given the amount of competition on the platform few streamers actually make money, but there is enjoyment to be had in sharing your content, and you can gain technical and marketing skills when managing your channel.
COMMUNITY
The concept of community is a huge feature of the platform. This may involve interacting with others through the text chat room for a stream or using whispers, the private one-to-one messaging function that Twitch provides. There are group chats to which other users can also invite each other. It is easy to see the appeal for young fans who are able not only to watch but also to interact live with well known gaming personalities and with other fans. Twitch has community guidelines that users must adhere to and users can be suspended or banned from the platform if they are found to be in breach of these guidelines.
CONTENT
The live nature of the platform is clearly appealing but it makes it challenging to predict or control the content. Streamers are generally improvising so there is no way of knowing what they may say or do. Adult topics of conversation and bad language are common with some streamers. There is no way either to predict what will be said In the chat room from language to viewpoints to the potential for scammers to share links. Of course there are plenty of child friendly channels on Twitch, but many of the most popular channels are for 18s rated games. These will expose the viewer to gameplay with high levels of violence, sexual content, and so on. There is a list of prohibited games that is maintained by Twitch, which prevents the most extreme games from being streamed.
Streamers are expected to flag their channels for mature content if they are suited to adult audiences, but this will only warn the viewer rather than prevent younger users accessing the channel. In a competitive market some streamers in the Just Chattingcategory will also try to stand out in ways that may not be suitable for younger children to see.
Twitch also has policies aimed at reducing hate speech, discrimination and sexual harassment. For example, in a recent update the terms "simp", "incel", "virgin" and "whore" are now prohibited when being used to harass. Users can report breaches of these guidelines if they are not picked up by chat filters or moderators on the channel.
INFLUENCE
Other concepts to be aware of on the platform are advertisements, cheering, donations, subscriptions and product promotions. To show your support for a streamer you can cheer in the chat (using bits, the Twitch currency that you buy) or make a donation directly or pay a subscription to a channel to get access to things like badges and private chats. Popular streamers often promote products in their streams too. A Nielson esports study carried out in 2018 found that 70% of people offer monetary support on Twitch and 64% purchase products recommended by streamers they follow. So don't underestimate the influence these streamers could have on the viewer!
ACCESS
Users can watch from their browser, access via a game console (XBox or PlayStation) or they can install the Twitch app on Android or iOS mobile devices. To create an account a user must confirm that they are over the age of 13. However the terms of service state that "you may only use Twitch Services under the supervision of a parent or legal guardian until you reach the legal age of majority in your jurisdiction". Of course you can view all content in your browser without creating an account at all, but you do need an account to stream yourself or to participate in chat rooms. The concept of parental controls that you see on some platforms is unfortunately not available here. For example, you can't choose to block particular categories or all mature streams. But if you are logged in then you can take steps to filter chat, ignore or block particular users and report bad behaviour. If you have your own channel then you can take steps like disabling links in the chat room for your stream and set up chat filters and moderation on your channel.
There are differences of opinion about age suitability. Apple rated the Twitch app as 17+ but it is rated as suitable for teens in the Play Store. Common Sense Media, a great source of advice for parents, settled on an age of 15+. Before deciding whether your child is mature enough to use Twitch I would recommend checking it out yourself. Without needing to create an account or install the app you can get a sense of the features of the platform by viewing it in your browser at Twitch.tv.
PARENTAL ADVICE
Although Twitch features many child friendly channels I do not believe that it is suitable for primary school children, unless an adult sits with them as they use it. If you are under pressure to let your young gamer use Twitch then there are a few things that you can do to reduce risks.
Set up the account with your child so you know the account details and can monitor it. Access Security & Privacy settings to block whispers and messages from strangers. Access chat settings to Enable filtering in chat, which will block some profanity, discrimination, hate speech and sexual references. Access AutoMode Rulesets under Channels & Videos if your child is a streamer to set up filtering and moderation. Note that to avail of these account settings your child must be logged in whenever using Twitch.
Vet channels in advance to get a feel for the tone of the broadcaster and the audience and only allow your child to subscribe to and watch child friendly channels. It is also a good idea to set ground rules about payments and subscriptions and the types of interaction permitted.
Allow use of Twitch only when in a shared living space, without the use of headphones.
Make sure your child knows not to click on links that appear in chat rooms as these can lead to unsafe contact with predators or scammers.
Chat to your child regularly about their usage in a positive way. Make it clear that they should come to you if they experience anything that upsets or confuses them, without fear of penalties such as loss of access. Work with your child to file a report if bad behaviour is encountered.
Taking these steps may help, but keep in mind that Twitch was simply not intended for a young audience so it will not be possible to ensure a child friendly experience!
For more, check out CommonSense Media's ultimate Twitch guide.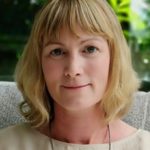 Olwyn Beresford (Guest Blogger)
Olwyn Beresford holds a degree in Computer Science and a MBA and worked in the software industry for many years. As a mother of teens and tweens she has experienced firsthand the challenges that parents face in keeping children safe online and wants to contribute to education in this area. She has a particular interest in reducing gaming and gambling related harms, and volunteers for the charity Extern Problem Gambling Project and is a regular guest blogger for CyberSafeIreland about gaming. Olwyn is now also one of our CyberSafeIreland trainers, delivering to both schools and parents since August 2020.