Our regular gaming guru Olwyn takes a break from the console this month and switches her attention to YouTube, and starting a channel safely with her son. Find out how the experience was for her.
I breathed a huge sigh of relief when we exited lockdown and my youngest escaped the dreaded clutches of Fortnite. For the first time in months he shifted his focus to skateboarding and soccer, rather than 'skins' and 'kill counts'. But of course he didn't lose interest in the online world. As a typical member of Gen Z, it's natural for him to want to video his offline exploits and share them online. I found myself having the usual conversations about age appropriateness and online safety, this time with demands for a YouTube channel as the backdrop.
Having viewed some of his peers' channels during lockdown I was concerned that some of them were oversharing. Most of the videos I saw around that time were of gameplay in multiplayer games. One issue of concern was recording friends without their knowledge and making their in-game conversations public. I realised that if my son was going to have a YouTube channel he had much to learn about privacy and oversharing and I would have some monitoring to do.
So we set about creating a new channel together. This was my son's first step into the world of social media so we have kept it very simple. He has watched videos on YouTube of course, but this will be more personal. He will be posting content and counting subscribers, likes and dislikes. On the one hand I feel that he is too young for all this, but on the other it has proven to be a good learning opportunity. Back in June he sat in on CyberSafeIreland's excellent Summer Bootcamp. Those sessions on settings up accounts in a safe way and leaving a positive digital footprint all began to make more sense to him, in the context of his new YouTube channel. He got to put into practise his knowledge with me by his side, before getting to the stage of having a personal device or accounts of his own.
So on to our YouTube channel set up. The first decision we had to make was whose account to use. Given that he is not 13, the official age rating for YouTube, the safest approach was to create a channel under my google account so that I retained control of uploads. Alternatively if a channel was set up under his account then at a minimum I'd want to know the account details so that I could regularly monitor the channel and make changes if I had any concerns. He got to pick the channel name and customised the profile picture and it was great to see that he wanted to protect his personal information and chose an image of his skateboards and appropriately cool but generic name.
From within YouTube Studio we designated the channel as "made for kids", meaning any videos on the channel are suitable for those under the age of 13. It is also possible to set this on each video as you upload. "Made for kids" was introduced in January by YouTube and means amongst other things that targeted ads are restricted, notifications are automatically turned off and comments are disabled. It's great to know that my son won't receive any feedback on his videos, beyond a thumbs up/thumbs down, protecting him from any nastiness that could arise.
We also had to consider who should be able to find and view his videos. Like other social media accounts a YouTube channel is public by default and videos could appear in Google search results and be viewed by anyone. More secure options would be setting them to private (only accessible to people you have invited to view) or unlisted (only viewable by those with the link but there is the risk that the link could be shared on). Unsurprisingly though my son wanted to keep it public so that his classmates and teammates can easily find it and subscribe. He has no means to share links or invite friends, whose online details (beyond their PlayStation usernames) are unknown to him at this stage. Our compromise was to carefully restrict the content. His videos will feature distance shots with no close ups on faces or identifiable locations etc. He will provide no intros or voice overs, instead opting for background music. This combined with the protection offered by YouTube's made for kids designation alleviated many of my concerns.
With neighbours and friends keen to show off their skateboarding skills and tricks too, we also made sure to get permission to record them. I then gladly handed over the job of recording and editing to his tech savvy older siblings, who got to work with their phones and movie making apps. All that remained then was for me to vet the videos before uploading.
While my knee jerk reaction was definitely to say no when my son asked to have a YouTube channel I hope that we have found a relatively safe way for him to begin his social media journey. He is happy that he has a channel, even though it is very restricted and certainly not going to lead to YouTube stardom! I am also happy because I control the content and he is learning about good digital practices. This should stand to him in years to come, when he will naturally demand more autonomy and freedom from such heavy handed supervision!
For more information and technical help, click here.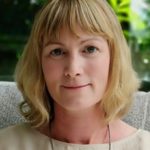 Olwyn Beresford (Guest Blogger)
Olwyn Beresford holds a degree in Computer Science and a MBA and worked in the software industry for many years. As a mother of teens and tweens she has experienced firsthand the challenges that parents face in keeping children safe online and wants to contribute to education in this area. She has a particular interest in reducing gaming and gambling related harms, and volunteers for the charity Extern Problem Gambling Project and is a regular guest blogger for CyberSafeIreland about gaming. Olwyn is now also one of our CyberSafeIreland trainers, delivering to both schools and parents since August 2020.